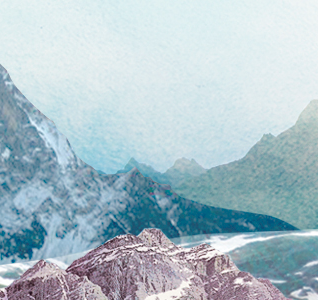 "You are the sky. Everything else – it's just the weather" Pema Chodron
Learn how to relax your body and calm your mind – learn to meditate! Whether you are drawn to meditation and mindfulness to manage stress or anxiety, assist physical or mental healing, find more balance and joy in your life, or become more efficient at work, The Wellbeing Corner's 6-week meditation & mindfulness course will introduce you to the practice of meditation & mindfulness in a gentle, practical and accessible way.
6-Week Meditation & Mindfulness Course
This 6-week Meditation & Mindfulness Course, will introduce you to a variety of enjoyable and accessible mindfulness techniques. These include a number of seated meditations as well as shorter meditations and mindfulness exercises that can be done anywhere, anytime making them easy to incorporate into your every day. You will experience techniques that focus on the breath, the body, sounds, objects and movement. You will also be introduced to mantra and loving kindness practices. It is my hope that by introducing you to a variety of techniques you will discover the type(s) of practices you are most drawn to making you more likely to continue practicing after the course has finished.
You will also learn about the benefits of meditation and mindfulness as well as how and why it works. Throughout the course you will be encouraged to start developing your own regular practice; one that you enjoy and that fits with your lifestyle. You will receive guidance and support, including a set of notes and a guided recordings each week, to help you to develop your practice as well as navigate any potential pitfalls you may encounter along the way.
While ultimately incredibly rewarding, learning to meditate and practice mindfulness can be challenging, which is why each session concludes with a calming and nurturing relaxation. Just as it takes time and consistent effort to increase physical fitness, it is the same with meditation. Meditation can be thought of as a form of mental fitness, one that requires practice and discipline coupled with patience and self-compassion. If you persevere it is highly likely that you will discover unexpected benefits that reach far beyond your original reason for wanting to learn to meditate.
This course has been designed specifically for those who have never meditated. It is, however, also suitable for anyone with experience who is interested in re-visiting the basics or for those who would like to be introduced to techniques they may not have tried before.
NEXT 6-WEEK COURSE COMMENCES TUESDAY 25th July 2017
Testimonials
"The Wellbeing Corner's Learn to Meditate course is an ideal introduction to the practice of meditation. Catherine offers a perfect balance of the theory behind meditative practices, with opportunities to practise a range of approaches. Her wealth of knowledge and experience serve to dispel any myths about meditation, whilst creating an environment where you are comfortable to discuss your own experiences. I would certainly recommend this course to beginners and experienced meditators alike!" – Christine
"Faced with some serious health challenges this year, this course came at the perfect time for me – it has supported an important mind shift in terms of resolving habituated behaviours and prioritising the pursuit of my personal wellbeing. One of the things I loved most about this course was that the range of practical meditation exercises was complemented by contextual explanations of the philosophies and rationale behind each. Our responses to the meditation exercises were varied and the opportunity to talk about our respective experiences was both insightful and comforting. Thank you Catherine for creating such a warm and welcoming environment to engage in the hugely powerful exercise of meditation." – Anna
"Whether you have been meditating for some time, or you are new to it, you will find Catherine's course inspiring. Her warm, gentle manner is friendly and encouraging. I thoroughly enjoyed each night filled with an equal dose of learning and relaxation. I highly recommend this to anyone who is interested in learning more about mindfulness and meditation." – Katie
"Catherine presented a beautiful meditation workshop to my mothers' circle in Hawthorn. Catherine's meditation workshop was gentle, informative, and inclusive. It was a fantastic workshop for beginners. We left with some great ideas for incorporating meditation and mindfulness into our busy days. I left the session feeling more grounded, clearer, and at peace. I can't wait to continue my meditation journey with Catherine- and I'm particularly excited to participate in my first mindful hike in 2015. Serene!" – Yvette Ella Rinnova
"I am so glad I participated in this introduction to meditation – Catherine is an exceptional facilitator.  Not only did I take away the knowledge and skills to practise meditation in my daily life, but I just loved the intense relaxation I experienced in each session.  I thoroughly recommend this balanced and thoughtful program." –  Faye
"Thank you so much for your wonderful course. I have really enjoyed learning more about the different types of meditation and have noticed the difference even being a little more conscious and aware has made. It has been such a positive thing to take some time out for myself in your classes each week!" – Meredith
"Everyone says that meditation is good for you and can really positively affect your life when done regularly. Knowing this intellectually and being motivated enough to put it into practice are two very different things – at least for me! This course not only made meditation seem much less daunting but gave me the motivation to incorporate it into my life.  What I loved was that each week was different, exposing us to different methods of meditation to allow us to choose a meditation best suited to us and our unique lifestyles and circumstances. I loved the mini meditations. They gave me something to very quickly and easily practise without changing my routine.  Catherine is a wonderful teacher; wise, sensible, gentle and encouraging. I have genuinely felt the benefits of the 6 week practice already and this will motivate me to keep meditating. I highly recommend this course." – Rachel
"This was a terrific program – in a relaxed and calming environment. Catherine offers the program in a warm, sensitive and encouraging way that provides a range of different meditation approaches that we can dip our toes into and find ways that suit us best. On a wintry night (or other nights), well worth leaving the warmth of home to attend." – Sheila