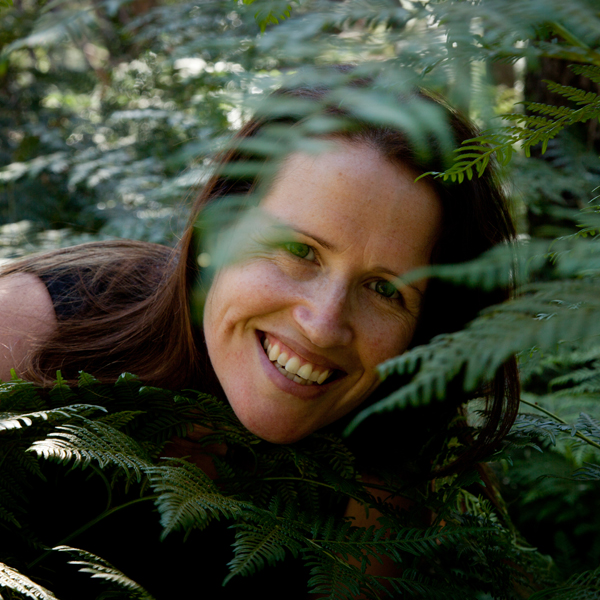 I am thrilled to present the next interview in my 'Nature Nurturers' series. Meet Sheryl Cole, a Melbourne based designer and artist whose work (and play!) is inspired by her deep connection to and passion for nature. Sheryl and I first connected over social media (I was drawn to her beautiful Instagram feed) and some time later I had the great pleasure of meeting Sheryl in person. I adore Sheryl's stunning illustrations and accompanying meanings of Australian birds, so much so that her "Fly Like an Eagle" illustration now graces my walls. I hope you enjoy Sheryl's evocative responses and images as much as I did. I think you'll agree that her curiosity and passion for the natural world are infectious!
Can you describe what it is you love most about nature and how it inspires you?
Where do I start? The rawness of nature; its shapes, textures, reflections, shadows, colours, beauty, calmness, tranquility, energy, scent and taste.
Walking bare foot in the sand along the beach – each tiny grain of sand gently massaging every part of my feet. Beach combing and creating ephemeral art from what the waves have washed up.
Being amongst the trees in a forest – watching the branches gently swaying in the wind like a scribble. Observing the life lines in a leaf and the perfect symmetries of a seedpod or pinecone.
The falling leaves – dancing in a drift of sunlight and shadow to blanket the forest floor in nutrients for the new born seed pods to nourish and grow.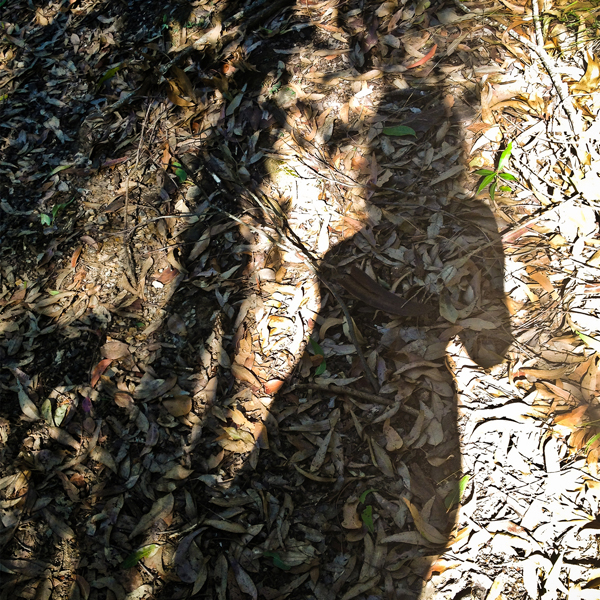 Sitting next to a waterfall, visually listening, breathing in the natural flowing meditative melody – as the ebb flows into the water below. Feeling the mist gently kiss my cheek. There's something in the air that enlivens my mood when I get a whiff of those negative ions.
Finding a little flower, plant or a tree thriving between the cracks in the concreted urban jungle of a city makes me smile.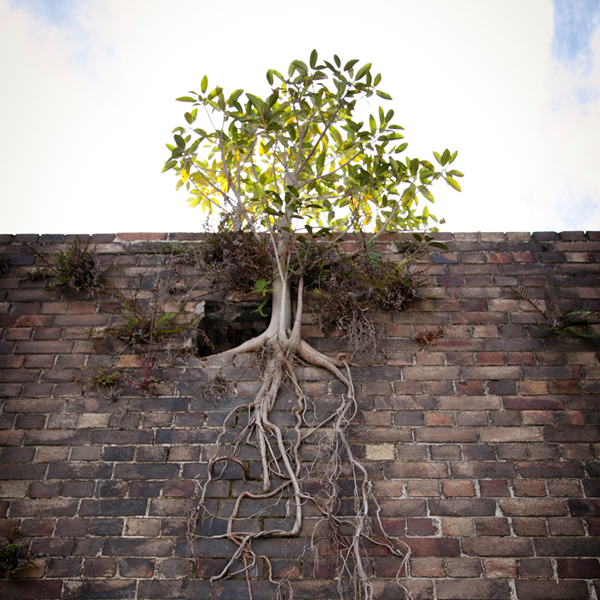 Sitting quietly in a garden or park and watching the birds go about their day. Listening to their happy bird song, upbeat chatter, and seeing their radiant plumage.
I could go on… But as you can see I'm inspired and in love every day, no matter the setting, with all my senses and my curiosities, with nature.
Do you have a particularly special place or environment where you feel most at peace?
I think I may of answered this question above. Whoop! Two questions in one go! I'm on a roll!
Can you tell us a little about how your love of nature informs your work, play or both?
When I'm not out curiously exploring the outdoors, I'm inside recreating that experience within my paintings, drawings, designs and contemporary sculptural art forms.
I work as a creative/design director and have noticed over time that healthy living, the natural world, wildlife, natural products and like-minded businesses are all part of my inner passion and ideal design jobs and clients.
My illustrations reflect a playful, whimsical, childlike imagination mixed with elements of the natural and plant world. My work is mixed medium, comprising of pencil or ink and watercolour. I just love the way watercolours organically almost paint themselves with their juicy, luscious flow. I love to create with heart and intuition. I try to keep things relaxed, fun and whimsical. For me the creative process is all about playing.
In my recent illustrations I've been exploring Australian backyard birds and I'm drawn to their stunning plumage, play and bird song. After taking a ton of photographs while out 'n' about on my wanderings I started drawing and painting whichever cheeky character flew into my life and posted them on Instagram. My curiosity and play lead me to create a series in which I've given them each a name and recently I have started creating meanings of why they fly into your life. My "Fly Like an Eagle" illustration being one –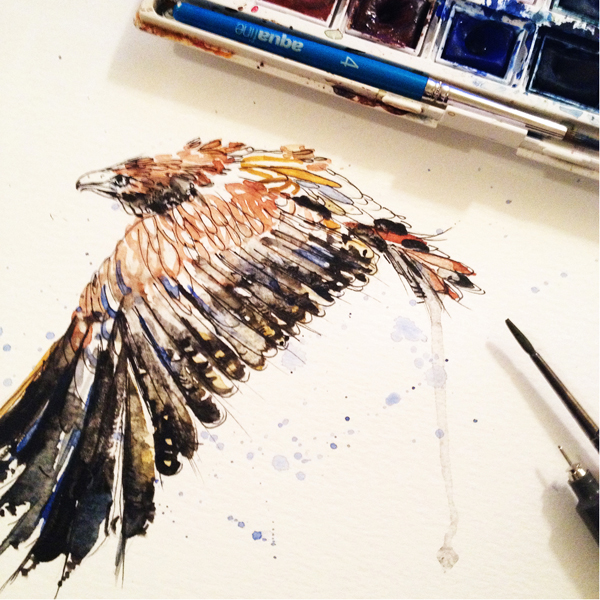 Meaning: 'Soar higher and become more than you believe you are capable of. Look at things from a new, higher perspective. Be patient with the present; know that the future holds possibilities that you may not yet be able to see. You are about to take flight. Summon the eagle when you are about to embark on a challenge, a massive life change or a creative endeavour. Push the limits of self-discovery and personal freedom.'
In my spare time I like to create sculptured contemporary art forms which are mainly organic in shape, texture and are primarily constructed from found object materials (it's amazing what you can find when you look hard enough).
My obsession with collecting bits and pieces of the natural world started very young. I was one of those kids who collected things all the time, always bringing back shells, driftwood, wildflowers, flowers from Mum's garden, pebbles from the river…you name it. I've even been told the beautiful blossoms from my grandparents' fruit trees on one occasion were loaded into the boot of Mum's car when I was young. To their dismay – I'd picked all the blossoms off their new apple tree. Whoops no fruit that year.
Even now, I've been known to pull the car over and fill the boot with random abandoned palm inflorescence's, driftwood, vines and old fencing wire, all of which aid in the creation of my sculptures.
I've recently been creating large vine balls – turning them into light shades and floor lamps – they create the most divine natural organic shadows, which instantaneously calms, relaxes the room atmosphere giving a sense of being in nature, just with a flick of a switch within your own home.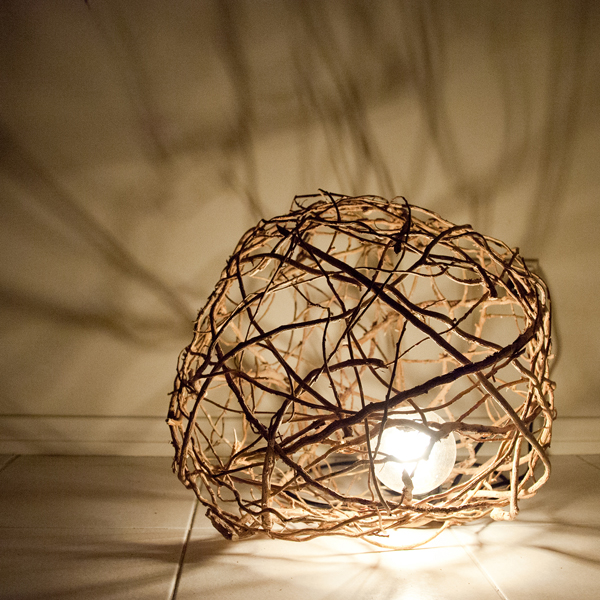 I love natural weaving and am fascinated by this lost art. Making something with your hands, randomly weaving the natural fibres together to create a unique organic sculptural object for your home (your nest) or for a gift, it has so much more meaning than a bought one, don't you think?
If you were planning your dream outdoor adventure where would you go and what would you do?
How long do I have? The world's my oyster! It's so hard to choose!
I'll start with Alaska, Antarctica or Norway – take lots of photos and explore the great wilderness. The camera lens I need to take perfect shots costs a fair bit though. Will that come with my dream outdoor adventure??
What concerns you most about the impact humans are having on the natural world?
The loss of connection to and pride in our environment. Some people forget that we are actually part of the natural world, taking our beautiful beaches, forests, land and streets for granted; dumping rubbish out the window, onto the street, at the beach. What part of doing this makes you feel good? Connected? Think before you purchase and before you drop and discard. Sometimes less is more. Do you really need another plastic mass produced item? Buy less, work less.
What makes you feel most hopeful about humans' relationship with the natural world?
This is how we connect.
Our Connection.
Be one with it.
Be curious.
Be in it.
Nature produces our food, medicine, our shelter, our play, our adventure.
Paint it.
Breathe it.
Feel it.
Enjoy the gift.
Cherish it.
It's truly a gift!
It's a part of each and every one of us.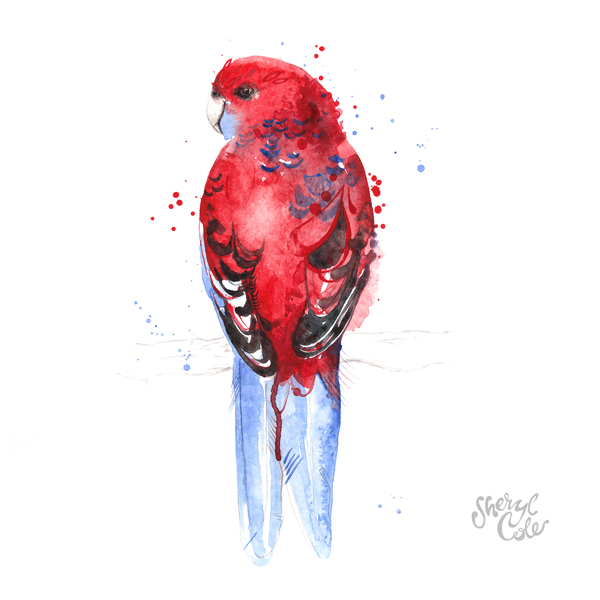 All of the above photographs and illustrations are Copyright 2016 Sheryl Cole. You can connect with Sheryl through her website, Instagram, Facebook or via Illustrators Australia of which she is a member.