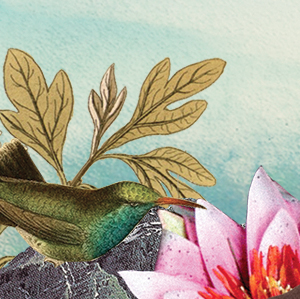 "We can never have enough of nature" Henry David Thoreau
The Wellbeing Corner's Mindful Hiking Days for women are fun and restorative excursions in beautiful surroundings with a small group of like-minded women. Enjoy a day hike that incorporates a series of short exercises and meditations at carefully chosen spots along the way. These exercises are designed to calm the mind and stimulate the senses, enhancing your experience of, and connection with, nature.
Research has shown, and is continuing to show, the healing and restorative power of nature. Studies have found that spending time in nature can, amongst other things, increase wellbeing; help alleviate stress, anxiety and depression; promote creativity; assist with recovery from mental fatigue; help restore attention; boost the brain's ability to think; and stimulate the senses. Scientists no longer assume that we have only five senses but that we actually have as many as 10 to 30. In a world in which many of us spend the majority of our time glued to a screen of one kind or another, we have a tendency to shut down many of our senses. Spending time in nature can literally bring us back to our senses! Not only does stimulating our senses heighten our experience of the world around us, it helps calm our minds and relax the body.
There will be times during the day when we will walk quietly, focusing on being really present and aware of our surroundings, and times when we'll chat, laugh and enjoy each other's company. Mindful Hiking Days are not solemn and serious affairs – they have been created with fun in mind!
Mindful Hiking Days generally take place on Sundays – monthly during autumn and spring and less frequently during winter – in National Parks, or other scenic locations, a maximum of 90 minutes drive from Melbourne.
A delicious, healthy lunch, afternoon tea and snacks will be provided. You will also receive notes about the area in which we will be walking.
Detailed pre-hike instructions, including where and what time we will be meeting and what you will need to bring, as well as a confidential medical form will be emailed to you approximately 2 weeks prior to the hike. Please note that it is essential that you complete and return the medical form in order to participate in the hike.
It is also highly recommended that you join Ambulance Victoria if you are not already a member regardless of whether or not you have private health insurance. It is inexpensive to join and well worth the peace of mind in the unlikely event of an emergency. Please note that Ambulance Victoria cover starts from 5pm the day after you join. You can join online here.
Mindful Hiking Days are for you if:
You love hiking and connecting with nature but find you don't do it nearly as often as you'd like;
You've never been hiking but would love to try it;
You have been tempted to join a hiking group but have found the whole process intimidating;
You are drawn to the idea of mindfulness exercises while hiking in beautiful places.
Mindful Hiking Days are not for you if:
You are a competitive person looking for a fast-paced and strenuous workout;
You love hiking but have no interest in, or curiosity about, mindfulness.
To view and book upcoming hikes please visit the 'What's On' page. If you have any questions please read the answers to the frequently asked questions listed below or please feel free to contact me at catherine@thewellbeingcorner.com
Mindful Hiking Days FAQ
Does it matter if I've never been bushwalking before?
Not at all! Mindful Hiking Days are suitable for everyone (although a moderate level of fitness is essential) regardless of experience. We would be thrilled to introduce you to the joys of hiking!
Does it matter if I've never meditated before?
Not at all! The exercises and meditations we do are very accessible and you will be provided with clear and easy-to-follow instructions.
What is included?
Detailed pre-hike instructions will be emailed to you 2 weeks prior to the hike;
Guided day hike including a series of short exercises and meditations to enhance your connection to nature;
Delicious, healthy, whole foods lunch, afternoon tea and snacks;
Notes about the area in which we will be walking.
How fit do I need to be?
A moderate level of fitness is essential. Each hike listed on the 'What's On' page will be graded by difficulty and the estimated walking time and distance covered will be given. On average, most hikes will take around 3-4 hours including breaks for mindfulness exercises and lunch. If you are at all unsure please consult your doctor before making a booking.
What do I need to bring?
Detailed instructions will be provided 2 weeks prior to the hike. You won't need any complicated hiking gear – usually just a day pack; drinking water; weather appropriate clothing; comfortable walking shoes; sunscreen; and camera (optional).
Do I need hiking shoes/boots?
Hiking shoes or boots are ideal. However, comfortable running or walking shoes will be sufficient for most Mindful Hiking Days. It will be clearly stated on the website at the time of booking if sturdier hiking shoes/boots are recommended for a particular hike.
How large are the groups?
Group sizes will vary from hike to hike however the maximum number of people per hike is currently limited to 8 (plus 1 guide and 1 support person).
What is the age range of women on the hikes?
Women of all ages (over the age of 18) with a moderate level of fitness are welcome. The best groups are those that are made up of women of a variety of ages!
What happens in the event of bad weather?
Please be aware that hikes will proceed in wide range of weather conditions. Part of connecting with nature is accepting that the weather will not always be exactly as we might ideally like! There will, however, be times when it wouldn't wise or particularly pleasant to run a Mindful Hiking Day. A careful assessment of predicted weather conditions will be made 24 hours prior to each hike. Participants will receive email notification by approximately 10:00am the day before the hike, either confirming that the hike will proceed or advising that it is cancelled. Please ensure you check your email the day before the hike. 
Cancellation Policy: No refunds or credits will be provided for non-attendance; however, you can transfer your place to another person should you be unable to attend. 24 hours notice is required if sending someone in your place. If the hike is cancelled due to unfavourable weather conditions, or other unforeseen circumstances, you will have the option of receiving a refund or a credit for another Mindful Hiking Day.
You might also enjoy a Yarra River Mindful Meander for women. These calming and restorative Mindful Meanders are held monthly, on Sunday mornings between 8am-9am. We wander in silence along some of the loveliest stretches of Melbourne's Yarra River stopping every now and then to enjoy short mindfulness exercises along the way. You'll hardly believe you're in the city!
To view and book upcoming hikes and meanders please visit the 'What's On' page.
Testimonials
"I loved today and thought you organised everything so well from the choice of walk, the length and pace, the stops to raise awareness of our surroundings and especially the  walking in silence, listening to the life around us. I also loved my lunch which was not only delicious but well balanced. Thank you for a lovely day in a part of the world I'd not been to before." – Sue
"Thank you for being such a wonderful host and guide on our walk. You had obviously put a great deal of thought into the day, from the places where we stopped to reflect, to the deliciously healthy food.  I think everyone really enjoyed the part where we walked in silence as different people led the group. Thank you again for a truly magnificent day." – Maree
"Thank you for an amazing day. Great food, relaxing exercises and a beautiful walk. We all loved it and will definitely do it again!" – Amy
"The Wellbeing's Corner's Lederderg Mindful Hiking Day was my first mindfulness walk. I am a keen walker and love forests in particular so I was already looking forward to this day. The cherry on top for me was the extra level of connection I got through the mindfulness exercises Catherine took us through to really connect us on a deeper, more conscious level with our environment and our selves. Such an important element in today's busy times. How often do we walk and talk and end up not paying any attention to the peace, quiet, beauty around us. Thanks very much Catherine. I would highly recommend this type of mindful experience to all." – Penny
"With characteristic conscientiousness, Catherine led us through a misty Wombat/Lederderg State Forest, interjecting our hike with gentle mindfulness exercises that not only heightened my sensory awareness, but really energised and reconnected me. I loved every minute." – Anna
"I love going on hikes. This hike, however, was utterly restorative. Catherine's mini meditations opened my eyes, ears and senses. I left Melbourne unknowingly tense and returned restored, calm and uplifted. It was a truly wonderful Sunday." – Erika
"Thank-you for a really special day yesterday.  I so appreciated the wider dimension your mindfulness exercises gave to what was already a spectacular walk on a perfect day.  Congratulations on conceptualising such a unique and fulfilling experience and for conducting it in such a thoughtful and carefully prepared way." – Kerrie
"Thanks again for a lovely day yesterday – it was so relaxing and invigorating at the same time." – Kristy
"Thank you so much for a restorative and rejuvenating day on Sunday. It was just perfect and exactly what I needed. Everything about it was wonderful, from the location (and perfect weather), to the delicious food, but most especially your fabulous mindful exercises delivered with your calming yet joyful spirit." – Petrina
"It was truly fab. Catherine stopped us intermittently to bring us to the present and to gently remind us to use our senses – particularly sight, sound and smell. A beautiful lunch and afternoon tea were provided and it was such a lovely, lovely way to spend a Sunday." – Lisa
"I walk almost everyday along the beach enjoying  the views and I regularly meditate. However, participating with eight strangers on this mindful hike along the George Bass Coastal Trail was a new experience and an absolute delight. Catherine subtly combined both activities in such a quiet and meaningful manner, that my experience was enhanced beyond my wildest expectations! I was totally "in the moment" almost all the time as were the other women. My senses of smell, touch, sight and sound were heightened and I was truly in a state of just being… To top it off the lunch and afternoon tea were delicious and healthy. What more could one ask for…Well for me I am treating myself and a friend to another mindful hike next month." – Penelope
"Thank you for a wonderful day. I really enjoyed myself. I came home feeling so rejuvenated and able to be absolutely present with my little one." – Fiona
"It was just gorgeous and I'm still basking in a calm glow and centredness. The lunch and snacks were delicious and your facilitation of the walk was just wonderful. You have a wonderful presence and care for your guests." – Catherine
"From the moment I arrived at the meeting spot for our hike I knew we had a special day ahead. Catherine has such a warm, calming presence and she seems to attract like-minded women to her hikes. I have been practising mindfulness for some time now and was curious about how we would incorporate this into our hike. Catherine provided a refreshing and engaging perspective on mindfulness, incorporating challenging, yet gentle exercises and reflections. Thought had been given to so many beautiful details. Our colourful lunch packs brimming with delicious and nutritious food, information about the area we were exploring and the warming tea we savoured at the end of our trek (luckily enough, just minutes before the rain arrived!). I couldn't recommend Catherine's mindful hikes more highly!" – Jacqueline
"Thank you for all the thought and effort that you put into organising the hike yesterday. It is always wonderful to spend time with people who are passionate about what they are doing; you are creating a truly meaningful experience, and I feel blessed to have been a part of it yesterday." – Sarah
"Such a wonderful afternoon wandering through the forest, meeting like-minded people, swapping stories, and a lovely picnic soaking up the sun. I really enjoyed the mindfulness exercises and a chance to fully unwind from the week. Will definitely be back for another hike!" – Yvette
"The walk on Thursday was a lovely, warming, nurturing experience. Your approach to the mindfulness exercises, being intimately connected to the natural world, was refreshing and connecting. The walk itself was beautiful and the conversations with you and the other women enriching, to the extent that they are still resonating within me many days later. Many thanks!" – Emily
"The beautiful surroundings made it especially unforgettable and I'm still thinking of the yummy lunch you provided. Thank you for a wonderful experience and I can't wait for the next hike." – Melanie
"Catherine's Mindful Hiking experience was the perfect blend of focused exploration of mindfulness and time to relax and chat.  The exercises that we were led through were simple and not overly long.  It was a highlight to be encouraged to be mindful during the hike, giving us the opportunity to deeply enjoy the incredibly beautiful surroundings.  Another highlight was the lunch that Catherine provided, just delicious.  I'd recommend Mindful Hiking to hikers would like to explore mindfulness and mindful folk who'd like to explore hiking and everyone in between." – Danielle
Meditation Melbourne | Mindful Hiking Melbourne | Melbourne Meditation Classes